Campo Viejo winery, Rioja, Spain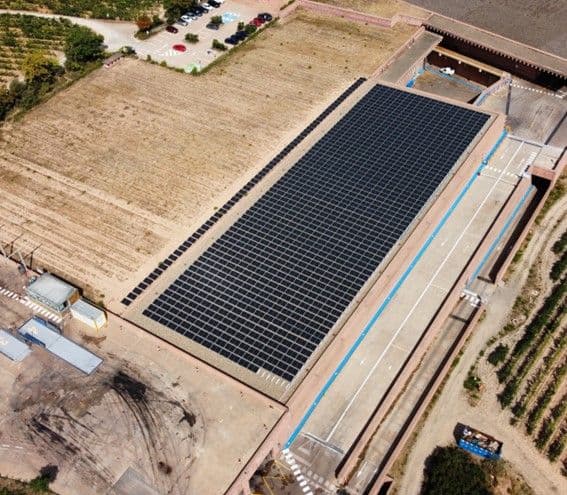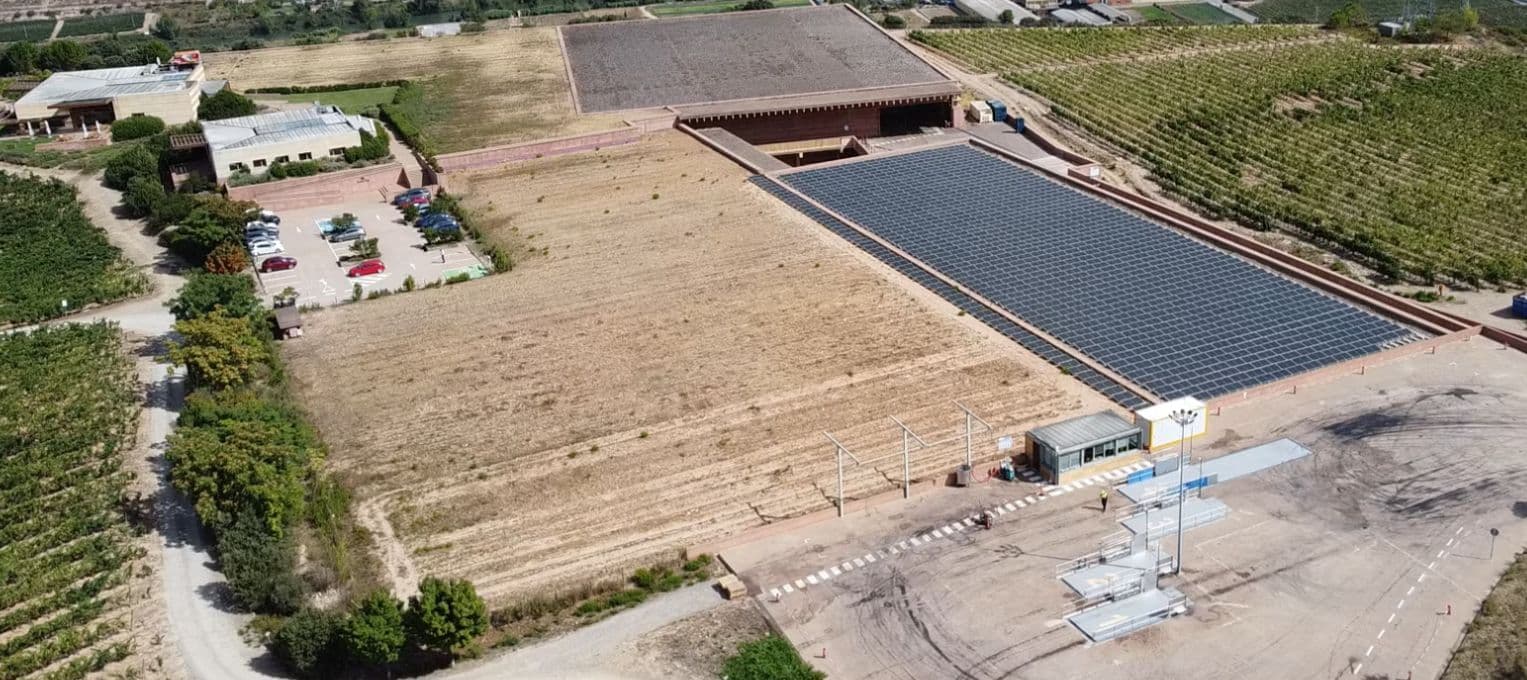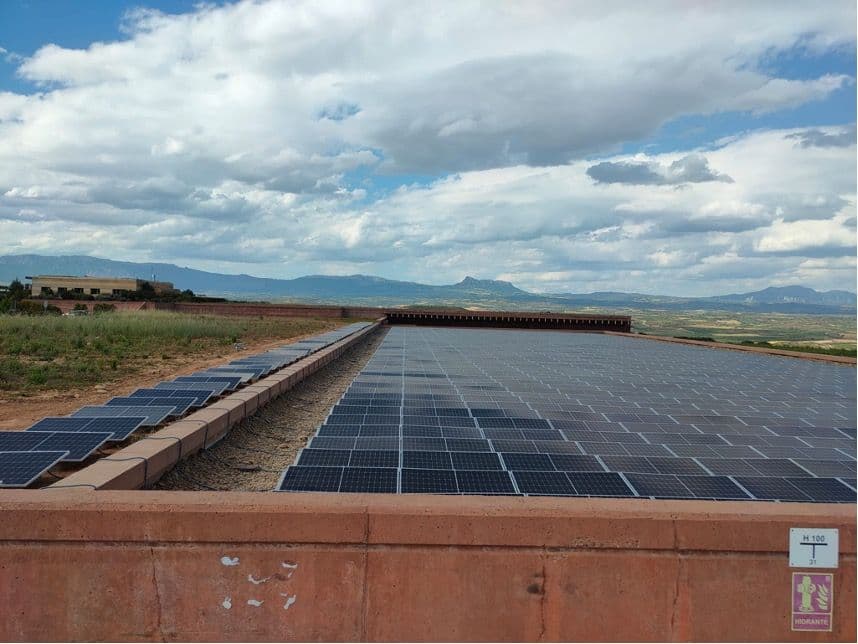 Campo Viejo is a top wine brand hailing from Spain's Rioja region. Founded in 1959, this winery expertly produces classic Rioja varietals like Tempranillo and Garnacha by combining traditional winemaking methods with modern innovations.
The Campo Viejo winery has won several architecture awards and is a pioneering example in Spain. Campo Viejo has been a part of Pernod Ricard since 2005.
Segment
Food and beverage industry
Key Details
Power: 496 kWp

Location: Rioja, Spain

Type of building: industrial

Completion Date: 2022
Environmental Impact
The Youdera Campo Viejo plan is estimated to offset 420 ton of CO2e per year or 12'600 ton of CO2e over the plant's lifetime.
Challenges & Solutions
Pernod Ricard, owner of Campo Viejo, wanted to ensure that the PV installation fitted aesthetically in the existing landscape given the winery is in the middle of vineyards and they have an important number of visitors every year. In order to achieve this the project was designed to fit the visuals of the surroundings and also to withstand high winds that occasionally hit the area.